College Considerations
Students partake in an inclusive College Fair hosted by a multitude of universities
With graduation steadily approaching and the necessity for a wide range of colleges to look into, students took the opportunity to research and venture around the gymnasium as the directors of admissions and informational persons provided the upperclassmen with details on average acceptance rates, scholarship availabilities, and potential academic majors to endeavor in.
Considering the importance of a continuation of education, students took advantage of this fair, especially in terms of asking questions that may not necessarily had answers to them provided by school counselors and or teachers.
As the students wandered table to table to introduce their interests post high school and gather as much possible information on the colleges that interested them the most, they gained the chance to take home pamphlets and mascot cutouts in order to grow excitement and influence on the college application and selection process. This event also allowed for students to connect with their peers to collaborate on their thoughts and ideas for their future career paths and degree options. 
Student who have partaken in the rigorous programs such as Advanced Placement program, Cambridge Program, or Dual Enrollment felt at an advantage when going to this fair because they received information as to how their continuous dedication to their academics will set them apart for the schools of their interest.
"
"
My favorite part was engaging with colleges and learning about their programs, it is something that our high school doesn't normally get to do. The school I am most excited to look into is UCF. Go Orlando!"
— Michael Ramirez, junior
The College Fair comes every year and is at no cost, but provides hardworking students clear insight and pre-knowledge for amazing schools and universities instate and out of state as well.
About the Writer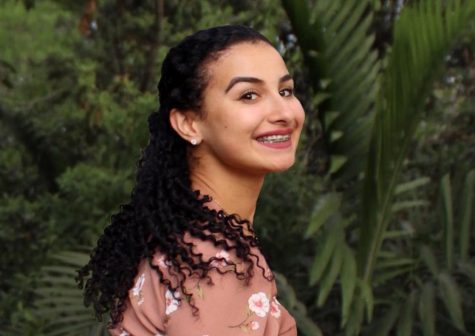 Gloria Greenfield, Editor-In-Chief
Gloria Greenfield is the Editor-in-Chief and President for The Prowl newspaper. She has fulfilled many roles with the program such as Publicity and Business...