Virtual Tutoring
Ace the Test: Tutor Time.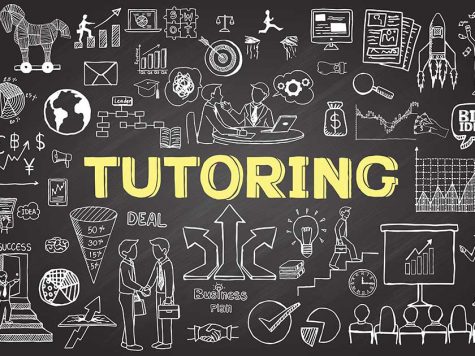 Around the world students are offered a variety of schooling tests, scholarship options, and Standardized tests to assure that they are on or around a grade level occurrence to measure intellectual independence. Since Coral Glades High School already offers testing as much they can, automatically hearing the world "test" may trigger a nerve signaling a single stressful outbreak of studying tips, ideas, and even guessed topics to burst into your mind as a student. Adding testing to doing homework, but then also adding the addition of tutoring cost on all of that promotes an even greater frustration. However, now on the date of September 29, 2021 students of Coral Glades High School are eligible to apply for Free Virtual Tutoring on the main access account for the school.
Virtual tutoring itself is a great cause, because of keeping mind of the set personnel district rulings regarding the ongoing spread of close contact and germs due to COVID'19. According to NPA, the National Physiological Association the average set of students a 10.0 scale deal with a range of 5.8 signatures of stress a day, while the average parent only exudes 3.8 a day. With the offering of Free tutoring at Coral Glades, students will be able to properly learn on an independent level, as well as grasp the natural study habits one will use exceed beyond the measures needed. Virtual Tutoring will provide intrinsic motivation and less distractions regarding educational obstacles that will have a futuristic promotion on socialistic and behavioral skills. 
 Sebastian Castillo (12) stated, "I would say the expertise of tutoring is good to be honest, it's good for students who want to try to get help to improve their grades and actually learn the content they're supposed to learn in class.
Personally, I don't like tutoring because as a shy person it's kind of embarrassing to ask for tutoring or be in group tutoring because I feel like it makes me look dumb. Tutoring is good but for the more socially anxious people it's definitely a bigger struggle.
Tutoring definitely promotes a educational and learning environment for anyone who chooses to get tutored. You go there for extra help and it usually turns out well, but as I already said it's still hard for shy kids to want to go to tutoring as they feel like they'd be singled out or embarrassed even though that's usually the opposite."
Giancarlo Adrìan García Mollfulleda (12):
"I feel like the expertise of tutoring depends on how the tutor teaches, the person must have knowledge on the subject needed for the student
I personally do like tutoring, it give a person the chance to learn with assistance from a teacher or fellow classmate.
A teacher who tutors you can help promote an education environment."
In Conclusion, Virtual tutoring will provide a on-hand experience to promote self-progression in self-esteem, confidence, and studying habits for the students of Coral Glades High School. Tutoring will over-line a students competitive nature to achieve and efficiently connect topics varying from different structures and topic between each individual and classroom. 
Leave a Comment