Homecoming, 2021
Fall is around the corner and that means high schools are getting ready for the 2021 Homecoming. Homecoming is a time to have fun with your peers, reconnect with old friends, and make memories with each other.  Coral Glades High School will be holding their homecoming dance on October 9th at 7:00pm to 11:00pm. The homecoming will be held at Signature Grand. The tickets start at $60 on 8/30-9/10 and $70 on 9/13-9/24 $75 on 9/27-9/30. The theme of the 2021 homecoming will be neon lights. Everyone is hyped about the homecoming football game that will be on October 8th, preceding with a tailgate before the game from 6-7pm with music, games, and they will be selling Chick-Fil A for a purchase. This year's dance is very special and exciting since many schools could not do anything last year because of Covid-19. Now that schools are opening and in-person activities are slowly becoming allowed, there will finally be a homecoming dance. Students will also be allowed to bring people from other schools.There will also be a homecoming court, the winners will be announced at the homecoming dance. This year's dance will be run and organized by SGA.
"I'm excited to finally be able to go to homecoming again. We were a little concerned about how people would respond to the event this year, but we have had good turn outs so far." SGA president, Anastasia Del Valle said. She also explains the theme and says, "For the theme this year, we wanted to go for something we don't normally do and after all the ideas were presented the class took a video."  There have been mixed opinions about the theme this year. "Personally I feel the view of  having a neon color scheme is often differential for different students, it can cause a problem because not many have those specific types of colors available and then of course with the cost of everything it just does not necessarily go hand and hand with everything, with how its supposed to play out.", Senior Iyonni Baptiste states. On the other hand, junior Abigail Halstead says, "I love the neon theme they came up with, I feel like its different and I'm excited to see how people decide to dress up for it." With many emotions in the air as homecoming quickly arrives, we are excited to see how this year's dance turns out. Good luck to the boys playing the football game and hope everyone has a memorable homecoming dance!
Leave a Comment
About the Contributor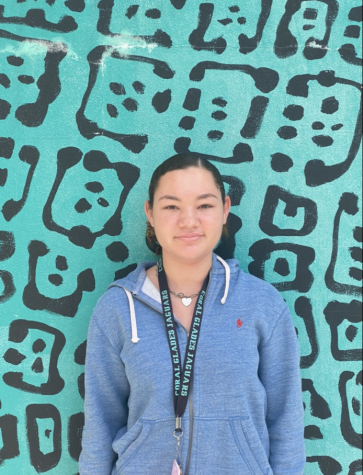 Willow Miles

Name: Willow Miles
Grade: 12
School club/Sports involvement: Newspaper, Key Club
Fun fact: I have a ferret named Bingo.