Through Brick and Thin
As students returned to school from online learning, they were surprised with many new and improved amenities. Some include brand new speakers in the gym, new scoreboards, the SPOT office, the Den, a new floor for the dance room, and even more. One of the most exciting aspects and new changes can be seen by students clearly as they walk across campus; namely the new brick courtyard in progress.
The process of laying down a new brick courtyard began in June, and is still in progress now. The antiquated grass area, that is to be replaced by these bricks, is not fitting for an outdoor school in South Florida. Oftentimes with heavy rain it would fill with water, and does not provide any real purpose to students. 
Dr. Mark Kaplan took initiative in solving these problems by proposing a change. This new pavered space is intended to accommodate more benches to provide seating for students, as well as creating a designated space to hold any extra-curricular congregations.  "We are making this change to the courtyard to create more usable space for the students. Once completed, the courtyard will provide additional seating and could potentially be a place for us to have activities and hold gatherings outdoors," Dr. Mark Kaplan said. 
Not only will this space provide a functional use, but also encourage social interactions for students. Social spaces are important in order for students to get in touch and talk with peers during their free time. This is important for kids during a long school day and can ultimately help their academic performance by building confidence and better social skills.
Students are excited to see the completed space as well, and many presume it will bring positive change. "As a senior, it's weird to see all the construction around the courtyard as it  has always looked the same since I was a freshman. I do, however, think this will be a great addition to Coral Glades and aid in the overcrowding and lack of seating at lunch," senior Maria Ilieva said.
It is also possible for students, parents, volunteers, and teachers to purchase and personalize one of these bricks. This is a way for students and staff to be interactive and "leave their paw print in the jungle." These can be used to commemorate one's time at Coral Glades with text of your choice as well as many clip art options for five extra dollars. Payments of $60 or $65 can be purchased at https://polarengraving.com/coralgladeshigh. 
From straw to bricks, the new courtyard is our modern day Three Little Pigs. The foreseen change is unquestionably something to look forward to and students are eager to see the finished product.
Leave a Comment
About the Contributor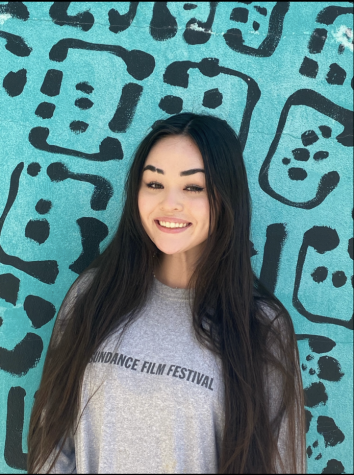 Mina Kendall, Co-editor in Chief

Name: Mina Kendall
Grade: 12
School club/Sport involvement: Mu Alpha Thetha, National English Honor Society, Newspaper club, STEM club, Soccer
...