Putting the pressure on students emergencies reactions
Stop the Bleed stitches together students medical skills
Safety is always a the number one priority in the Jungle.No matter the situation or circumstance, and depending on the severity, some people might now know how to properly react or treat the person in the moment; hence, programa such as 'Stop the Bleed', are available to help provide people with proper training in knowledge, in case a serious medical emergency occurs.
'Stop the Bleed' is a course created by the American College of Surgeons and taught around the nation by qualified instructors. This in-person, hands-on class teaches the basics of identifying and treating life-threatening bleeding using tourniquets, wound packing, and pressure dressings.This program helps students feel more comfortable if a medical emergency occurs or even another tragedy. 
While this is a common campaign set up by schools across the country, The Jungle's very own National Honor Society (NHS) president and STB ambassador, Valerie Block, 12th grade , oversaw setting it all up. "The Glades NHS has been spreading the word about how important it is to be educated on how to Stop the Bleed," states Block 12th grade.
 As a result of the club's persistent promoting and marketing, via multiple flyers, school advertising, Jag News, and various social media platforms, over 90 students attended from various clubs throughout the school, such as HOSA, Key Club, DECA, SGA, Save What's Left, and History Honors Society to name a few.
 Block explains that during the event, students watched a presentation by Aventura Hospital Stop the Bleed instructors for 30 minutes, following active discussion. Students then had a hands-on session for another 30 minutes one on one with one instructor. The hands-on portion consisted of applying a tourniquet, stuffing the wound, and understanding the different reactions needed for different scenarios. After all the students completed their tasks and were able to recall how to properly Stop the Bleed with the instructors, they received an hour log and their certification from NHS officers.
 "Moving forward NHS will be going to different NHS Chapters around the county encouraging students to become trained as well." says Block. NHS hopes to help students know how to Stop the Bleed in order to save lives.
Leave a Comment
About the Contributor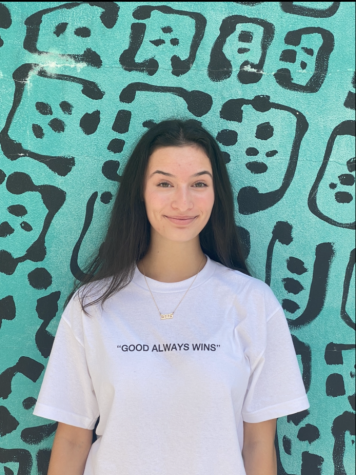 Angelina Martell

Name: Angelina Martell
Grade: 11
School club/Sports involvement: Cheerleading, Boys' Basketball Team Manager, Newspaper
Fun Fact: I have my...