Love is in the air
Valentine's Day is an exciting day for couples and crushes to ask each other to be their Valentine. It is a fun holiday for people all around the U.S. and in all grades. 
Ahh… Valentines Day, the time of the year when love is in the air, and people are asking each other if they can be their Valentine. The time when candy is exchanged with each other, and the chocolate sales are high in stores. A lot of people enjoy Valentine's Day, but some don't. Unfortunately, Valentine's Day isn't about people becoming Valentine's. Some people don't get accepted by the people they ask to be their Valentines. Josephine Reyes Grade 9 Thinks this about Valentine's "I think that Valentine's Day is really sweet with all of the romance and big romantic gestures and them being sweet to each other." This is very true about Valentine's Day; the romance is at its max with couples giving each other teddy bears and chocolates to each other.  This also sparks a lot of romance on Valentine's Day all of the cute gifts the couples give to each other on this day  to show their appreciation towards their significant other and you showing that you want to grow your relationship with them or just showing that you want to be someone's Valentine through a gift for the lucky person they ask. Isabella Ambroise says what she is doing and what she thinks about Valentine's Day, "For the first time, I'm gonna spend Valentine's Day with my two best friends and I'm so excited. We're gonna have some good food, order a cake, and just chill and watch movies. And I know that valentines are usually a romantic day for couples, but I believe you can share Valentine's Day with your friends and family too. Valentine's Day is a day about all types of love." Like Isabella says Valentine's Day doesn't have to only be about your Love towards a significant other  but love towards friends and family members you love and care about.
Leave a Comment
About the Contributor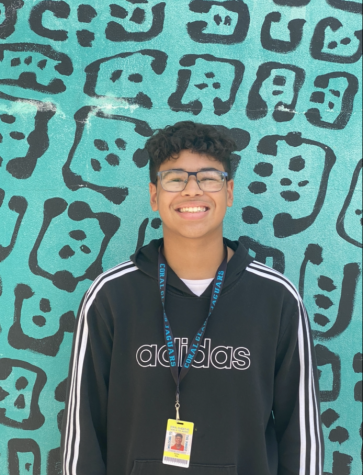 Carter Day

Name: Carter Day
 Grade: 9
School club/Sports involvement: Newspaper
Fun Fact: I can flip my eyelids.