Phil's first decision
After the passing of Phil a new groundhog gets to make the big decision
Groundhog Day 
Groundhog Day is possibly one of the strangest days celebrated in the United States and Canada. Every year on February 2nd, people gather around in Western Pennsylvania to watch a groundhog named Punxsutawney Phil (or just Phil for short) be taken out from his den by his caretakers. They then wait to see what he will predict: 6 more weeks of winter or an early spring? 
It's unsure of where this strange legend came from, but most stories end up saying the holiday originated in Germany, where they have a similar celebration, but with a badger. According to the legend, if Phil emerges from his den and sees his shadow, he will return inside and winter will continue for 6 more weeks. If he does not see his shadow, spring will come early. This used to be celebrated when people had to grow their own crops, so an early spring was seen as a gift while a long winter was unlucky. Unfortunately, the original Phil died 3 days before Groundhog Day, but he'll always be remembered for his important role. 
This year, as a large crowd stood outside of Phil's den, the groundhog supposedly saw his shadow, meaning six more weeks of winter for the United States and Canada. Allyssa Milian, a sophmore, said "I think Groundhog Day is a funny but interesting tradition. Odd traditions like these interest me because it's just a bunch of humans celebrating a groundhog. It's oddly wholesome." Madeline Eacker, a freshman, says "Phil the groundhog is so cute. Even if he doesn't always get the predictions right it's a fun tradition and I find it interesting how it's only celebrated in the States and Canada. I like how people still celebrate even though it's literally just a groundhog by doing cool crafts. " 
While science proves that Phil the groundhog isn't always right, it's still a fun tradition that will hopefully carry on for many more years.
Leave a Comment
About the Contributor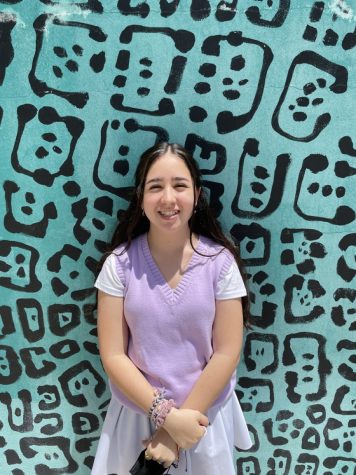 Sophia Herrera

Name: Sophia Herrera
Grade: 11
School Club/Sports involvement: Girl Up, Key Club, Interact, Newspaper
Fun Fact: I play the piano.