Rihanna goes from "Rude Boy" to a lullaby
Rihanna and A$AP Rocky are expected
Shocking news hit social media by storm on Monday January 31st, 2022 photos from a photoshoot with Rihanna' baby bump and A$AP Rocky walking through New York City were released by the photographer Miles Diggs, and quickly spread throughout all platforms of social media. In the photoshoot, Rihanna wore a beautiful pink Chanel puffer coat and gold Rolex watch with the handsome Rocky next to her. On Wednesday February 2nd, 2022 Rihanna posted the photoshoot photos plus an extra personal picture of her baby bump on her Instagram feed with the caption "how the gang pulled up to black history month." The couple were first seen together in November 2020 at a restaurant in New York City and not long after that we saw Rocky calling Rihanna the love of his life and his lady. Many fans have shown nothing but support and love the couple. Some even predicted the pregnancy before it was announced. Raven Miles, a college student, says "I had a feeling she was pregnant and that was the reason she wasn't making any music and I saw many other people saying that too." The new of the couple expecting their first child has been breaking news everywhere. It is not a surprise since both are very successful and popular artists. Rihanna is a 33-year-old Barbadian singer, actress, fashion designer, and businesswoman. Devon Washington, a senior, says "I grew up with Rihanna, so I am very happy and excited that she is having her first baby." At only 16 years old, Rihanna was discovered by American record producer Evan Rogers in her home in 2005. In the same year, she released her first song "Pon de Replay." In 2008, she won her very first Grammy Award. Ever since then she has been very successful and is now a businesswoman with her brand Fenty Beauty that has caught a lot of positive attention. Her partner A$AP Rocky is also a very popular artist. A$AP Rocky is a 33-year-old American rapper and record producer from Manhattan. Rocky's career started in 2007, he was part of a hip-hop collective called the A$AP Mob. In 2011, a compilation of his YouTube hits entitled 'Deep Purple' was released by a Parisian fan. Not long after, his single 'Peso' was leaked and ended up hitting the Hot 97 New York radio station. Ever since then, he has been releasing music, featuring on big artists songs, and has grown a huge fanbase. 
Leave a Comment
About the Contributor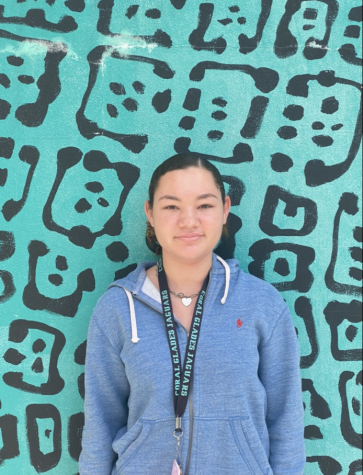 Willow Miles

Name: Willow Miles
Grade: 12
School club/Sports involvement: Newspaper, Key Club
Fun fact: I have a ferret named Bingo.