Peacemaker
New HBO show stars John Cena as Peacemaker from Suicide Squad
Peacemaker is a HBO Max show that came out on January 13 and has had an entire season released since then. The show was produced by James Gunn, who is a popular show and movie director. Some of his shows/movies he has directed The suicide squad, Avengers Infinity War and Endgame, and the Guardian of the Galaxy movies. The show continues where The Suicide Squad left off. In the end credit scene we see Peacemaker survived his battle against Bloodsport but was badly wounded.
In the show, we see Peacemaker has recovered from his wounds and is back to the vow that he made for himself, that he will protect peace at any cost. Even if it means that he is willing to kill people and call himself a hero. The show introduces new characters including Emilia Harcourt, Adrian Chase and Leota Adebayo played by actors/actresses Jennifer Holland, Freddie Stroma, and Danielle Brooks. Each episode of Peacemaker lasted about an hour and the show has already been renewed for a season 2. Each episode is full of entertainment and comedy which really helped the show be loved. "I think Peacemaker is a really good character because he is a funny and interesting character. He was my favorite in the whole series." Anioldjy Rich, Sophomore. Peacemaker also got a lot of attention because the actor for Peacemaker is John Cena, the famous actor and wrestler. "I think the Peacemaker is an amazing character. He is my favorite. He is such a funny character and carried the whole entire series." Emily Drummond Vasquez. "The entire show was amazing and I would recommend the show to anyone who enjoys watching DC shows/movies. As a marvel fan, I prefer Marvel over DC but Peacemaker was a really enjoyable series that was worth my time." Sahrae McCrae, Sophomore.
Leave a Comment
About the Writer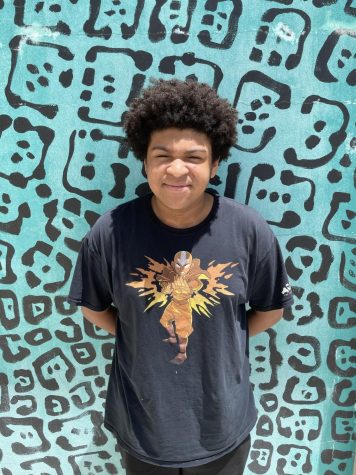 Jaden Torres

Name: Jaden Torres
Grade: 11
School club/Sports involvement: Newspaper, Cambridge
Fun Fact: The Scarlet Witch is my favorite Marvel character.