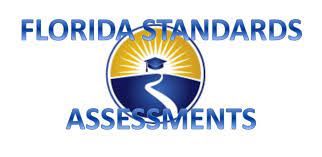 This is the time of year every student dreads. The FSA, EOC, AP testing, and many more important testing dates are closing in.
Although we are used to standardized testing in public schools since the age of 5, it is still a stressful time of year for many students. In addition to this, last year students did not have certain mandatory testing due to coronavirus protocols. Therefore, it might be harder for students to complete these new tests successfully.
Many people become. anxious around these tests, and fail to perform to their best abilities. This can be frustrating for students as it is hard to find ways to cope with these stresses.  However, it is not impossible to combat these testing fears. Controlled breathing, having access to water, and many other mechanisms exist to ensure the most efficient testing environment a student can create for themselves, mentally.
We all have our strengths and weaknesses when it comes to testing. "I feel ok for the FSA, but pretty excited for the writing portion, I always believe in myself when it comes to writing…" freshman Anabel Pardo said. 
Most of the tests consist of two days worth of 60 minute testing. Many struggle with time management during these tests as well. "I think it depends on which test you are taking when it comes to the question if there is enough provided time, as the math test is definitely shorter than one would hope," freshman Jessica Garvey said. 
Another controversial topic when discussing state testing is if we should be giving the tests in the first place. There are many ways to perceive this matter. One is through the parent perspective, in which they don't get to see their children's scores until the summer after they take the test. This. would eliminate the option to see what their kid was struggling with the past year until it's too late. 
 This year's FSA/state testing will be hard but it is important to know that everyone is going through the same thing and we will all get through it together.
Leave a Comment