Marvel(ous) New Releases
Big year for die hard Marvel fans
Marvel has been releasing bangers with each new Marvel production, gaining new followers and popularity. They have laid out which movies and shows they are going to be releasing for phase 4 and many of them look very interesting and many fans can't wait for the releases. Early in the year, Marvel released a timeline of the movies and shows that are planned to release for 2022 and beyond, but the majority of the 2022 plans seemed to peak many fan's interests. At the start of 2022, the first release was the Moon Knight release on Disney+, which appeared on March 30. "Moon Knight has been one of the most creepy projects that marvel has released and I can't wait for them to release more." Sophia Herrera, Sophomore. The second release and first movie is Morbius, which stars Jared Leto as Dr.Michael Morbius. The movie was set to premiere on April 1, 2022. One of the bigger releases that are coming is Doctor Strange in the Multiverse of Madness, which has been set to get its 2nd movie since 2016. The movie stars Benedict Cumberbatch as Doctor Strange, Elizabeth Olson as Wanda/Scarlet Witch and Xochitl Gomez as American Chavez. "I've been waiting for this movie for a really long time and I can't wait to see Doctor Strange and Scarlet Witch battle it out for the fate of the multiverse." Gavin Sanchez, Freshman. Finally, Thor: Love and Thunder, which is the 4th movie of the Thor series. Many fans have been wondering what happens with the "God of Thunder" and the Guardians of the Galaxy after the events of Avengers : Endgame.
Leave a Comment
About the Contributor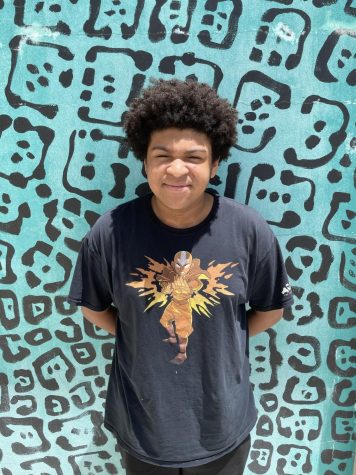 Jaden Torres

Name: Jaden Torres
Grade: 11
School club/Sports involvement: Newspaper, Cambridge
Fun Fact: The Scarlet Witch is my favorite Marvel character.