Captain Marvel can save the day again
Elizabeth Olsen renews contract with MCU
Elizabeth Olsen has recently renewed her contract with Marvel and many fans are excited for this renewal. Elizabeth Olsen plays Wanda or Scarlet Witch and has been slowly getting more and more important with each new movie than comes out. Her newest appearance is going to be in Doctor Strange in The Multiverse of Madness. In the trailers, she appears to be the main villain of the movie, however, Elizabeth Olsen already confirmed that her character is going to survive the conflict in the movie. 
"I am not that big of a fan of the Scarlet Witch character, however, it does keep me on my toes knowing that Wanda will be out somewhere in the MCU." Sahrae McCrae, Grade 10.
Elizabeth Olsen has said in multiple interviews that she can't wait to expand her character's story and that Doctor Strange in The Multiverse of Madness will be one of, if not the scariest marvel movies ever released. Her character's role keeps getting bigger and bigger as Olsen's character gets more connected to the universe and even the multiverse.
 "When WandaVision finished I was sad for it to end but also happy because I knew Wanda was going to get more action after this chapter of her character. I was so happy to hear that she is renewing her contract with Marvel since that means we will get more content with Wanda or even a different role." Melanie Vargas, Grade 10. 
Elizabeth Olsen will be premiering in more projects than just Doctor Strange's Sequel. Rumors have been coming up that the Scarlet Witch will get her own solo film which could connect us more to her back story and even the Agatha Harkness show that has been confirmed to come out.
 "I'm very excited that Elizabeth Olsen renewed her contract with marvel. She's a very good actress and she suits the role of the scarlet witch." Isabelle Waith, Grade 10.
 Many fans are so excited and can't wait to see the projects that Elizabeth Olsen has planned with the extra time she has with Marvel.
Leave a Comment
About the Writer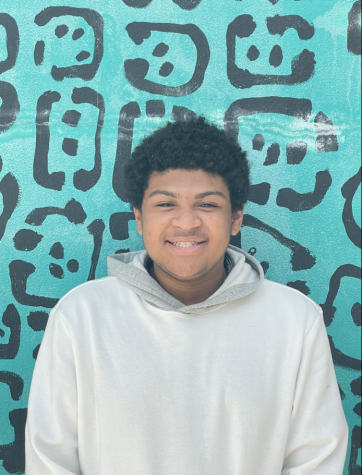 Jaden Torres
Name: Jaden Torres

Grade: 10

School Club/Sports involvement: Newspaper

Fun Fact: If I had any super power it would be super speed.