Percy Jackson
Students get to renew their nostalgia of the Percy Jackson series
Percy Jackson, one of the most well known fictional book series, is being adapted into a series by Disney Plus. Prior to this news, the only form of on-screen representation the series had was two movies that massively disappointed fans with its inaccurate plot. Therefore, the announcement of this series excited a ton of fanatics. People who used to be Percy Jackson fans in middle school are also excited for this series. 
Rick Riordan, the author of the series, delivered the news of the adaptation on May 14th, 2020. Since then, he and his wife Becky have given small updates on the steps of the adaptation such as the cast. They have mentioned that the series will be live action and one season of 8 episodes. The casting process for Percy and other main characters had begun. 
On April 11th, 2022, the cast for lead Percy Jackson was released. 13 year old Walker Scobell was announced to be chosen to be Percy Jackson. Walker was recently in a movie starring Ryan Reynolds by the name of "The Adam Project". Fans on Twitter flooded him with support and were very satisfied with the casting. Since then, it has been hinted that the cast for Annabeth Chase and Grover Underwood, other main characters in the series, will be announced soon. 
Madeline Eaker, a freshman, says "I'm so excited for this show. I've read Percy Jackson, and I'm praying it doesn't turn out like the movies. Rick is working with the directors of the show, so it's definitely going to be perfect. Seeing Percy Jackson in a live action series is a dream come true." Allyssa Milian, a sophomore, says "The show is going to be amazing. I can't wait for it to come out. I read Percy Jackson in middle school and it's a great book series, I highly recommend it to anyone who likes fictional books."
Leave a Comment
About the Writer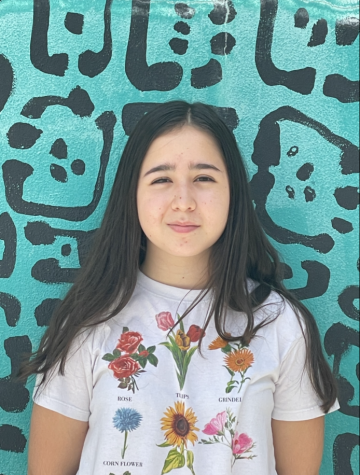 Sophia Herrera

Name: Sophia Herrera
Grade: 10
School Club/Sports involvement: Girl Up, Key Club, Interact, Newspaper
Fun Fact: I play the piano.