Caution Before The Storm
BREAKING NEWS! 
Broward County Schools announced this afternoon that schools will be closed Wednesday and Thursday of this week as a precaution against Hurricane Ian. Although schools continued as normal today, superintendent Vickie Cartwright announced in a tweet stating: "Schools and District offices will be closed Wednesday and Thursday, September 28-29. All before and after-school activities are canceled, including field trips and nighttime classes. Aftercare will not be available." 
Putting a halt to all school activities can interrupt the flow in the classrooms, for teachers as well as students. Anthony Pena, freshman, states: "I think that canceling school for the hurricane is a smart decision since it keeps the students safe. However, it's also bad for the school since the students now have to put their studies to the side temporarily."
Many students see Hurricane Ian as a way to sleep in, as well as an opportunity to catch up on school work. Teacher Mrs. Schoen states: "looks like we will be out of school for a few days. Perhaps think of getting those college essays and applications going as well!"
Over the past couple of years, hurricanes that have passed through Coral Springs have not incited a massive amount of damage. Most students should be safe over the next couple of days. Infrastructure in Florida has proved to have some degree of resistance to hurricanes.
Broward County is continuing to monitor Hurricane Ian, providing families with updates on the effects that might come as a part of the storm. The governor of Florida has declared the Hurricane situation as a "statewide emergency," and plans to issue a couple thousand national guard troops to provide assistance. 
Some families in Broward County have already laid out plans to evacuate the state. Although Coral Springs is not the area to be most affected by Hurricane Ian, a certain number of families do like to take precautions with the surge that follows the storm.
Whether county officials do end up monitoring the event, it seems as if school cancelations act as a trend. Miami-Dade county ended up canceling classes for Thursday, September 29. Hours later, Broward Schools had followed the same consensus.
With a sense of chaos to follow, Broward County does work closely with the National Hurricane Center and the Florida Department of Emergency Management to monitor the storm. Likewise, families of Glades can find assistance by dialing local phone numbers. 
Officials only wish for the safety of the Broward County residents as they will continue to provide families with more updates.
Leave a Comment
About the Contributors
Jacob Gallego, Editor-in-Chief

Name: Jacob Gallego
Grade: 11
School club/Sports involvement: Key Club, SNHS, Newspaper
Fun Fact: I like to do BMX.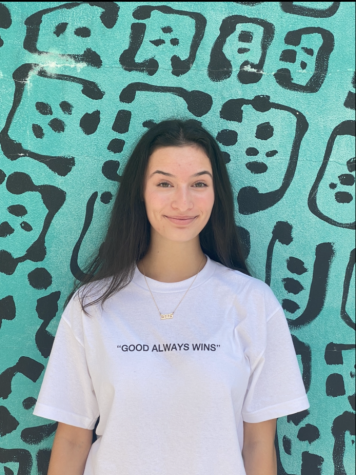 Angelina Martell, Editor-in-Chief

Name: Angelina Martell
Grade: 11
School club/Sports involvement: Cheerleading, Boys' Basketball Team Manager, Newspaper
Fun Fact: I have my...