Kooky, Spooky, and Ooky… New Addams Family Sequel "Wednesday"
They're creepy and they're kooky, Mysterious and spooky. They're all together ooky, The Addams Family! Our beloved Wednesday is getting a new show, torture, and abuse, starring Jenna Ortega. They had outdone themselves when creating this show and went into depth with the character development and diving into their Hispanic heritage. This eerie show will be coming out in November 2022 on Netflix. This show will be rated R due to some graphic scenes shown, and this show isn't for everyone.
Not everyone knows about this new extravagant show soon coming to your Netflix. The "scream queen in the making" (according to teen vogue), Jenna Ortega, is now going to play the dark, mysterious, and mischievous character and looks so perfect for this role and might be even more ideal being Wednesday. This show has gotten into depth with Wednesday's family and their culture. The Hispanic community is quite excited to see this show and see if they can relate to the family part of the show. If you didn't know that the Addams family was Hispanic, well, now you know the original creator of the Addams family stated that yes, they are Hispanic. Now they will talk about it in the show and even talked about it in an interview with teen vogue.
Everyone is excited about this new show and how it might be one of the year's best shows. It is also perfect for the spooky vibe of Halloween after Halloween. This show would have been perfect for the spooky season but having this show coming out right after is somewhat perfect for the people who want to make Halloween last longer and have more spooky days.
This show also might go into the depth of the goth teen's personality and how she thinks because Wednesday is such a complicated and deep soul. The concept of this show is to see what Wednesday goes through when she is sent to boarding school with kids just like her to make friends and build social skills. That is an exciting topic and goes with the Addams family; family values the animated film made in 2019 when Mortisha (the mother of Wednesday) allows her to go to public school.
There might also be some Easter eggs from previous movies and shows of the Addams family. The show will feature Wednesday Addams, Mortisha and Gomez Addams, Pugsley Addams, Thing, and many more new characters. This show is being given very high expectations for it, and if it weren't, it would have let hundreds of fans down.
Leave a Comment
About the Contributor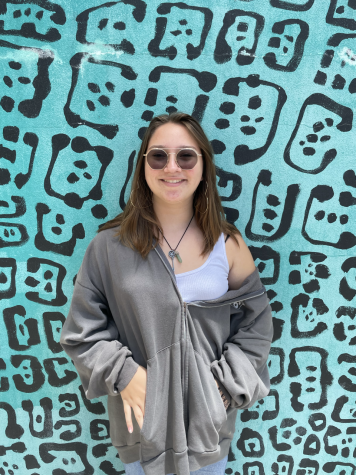 Annabelle Cotes

Name: Annabelle Cotes
Grade: 9
School club/Sports involvement: Newspaper
Fun Fact: I love crystals and spiritual beliefs.