Hocus, Pocus, Everybody Focus… on the Return of the Iconic Halloween Movie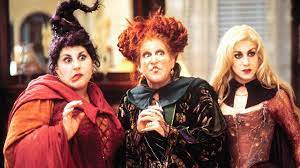 With Halloween just around the corner, spooky movies have made their annual comeback. Countless movies such as Casper, It, and more have been popular watches, but one that stands out is Hocus Pocus. Hocus Pocus is a 1993 comedy movie that follows the story of the Sanderson sisters, who just so happen to be witches who were executed during the 17th century. In the original movie, they are resurrected and wreak havoc across town. This movie was a hit and is still popular to this day.
In 2019, Disney announced that they had begun working on a sequel to this classic movie. This excited fans as rumors of a sequel had been circling the internet for nearly five years. Finally, in September 2021, production and filming began. Disney+ officially released the movie on September 30th, 2022.
Fans being so excited for the sequel after years of waiting, it was a shock when the movie didn't do as well as expected. Hocus Pocus 2 earned a total percentage of 63 on Rotten Tomatoes. While this isn't exactly a horrible rating, it is surprising because Hocus Pocus is a viral film. Many fans complained that the movie was more of a movie for a younger audience and that the acting could've been much better. It felt like a poor way of bringing the original back, as the plot lacked excitement. Many viewers claimed that the story felt incomplete and that the ending was out of place.
Allyssa Milian, junior, said, "Hocus Pocus was one of my favorite movies as a child. Every Halloween, I'd watch it with my family. I was super excited to watch it when they announced that a second movie would be coming out. I don't think the movie was horrible, but it could've been better. I still enjoyed it, and it brought back memories for me. Of course, I don't think any sequel will ever beat the original, but it wasn't bad. It was entertaining, and while I think the whole plot was a good idea, it was more the execution that ruined the movie for me. It was cool seeing some original actors from the first movie playing their old roles."
Mia Rodriguez, a junior, said, "I think the movie could've been a lot better. The plot felt dry and wasn't as captivating as the original. Maybe if it were on its own, it'd be good, but I was a little disappointed because it was supposed to be a sequel to such a classic movie."
Leave a Comment
About the Contributor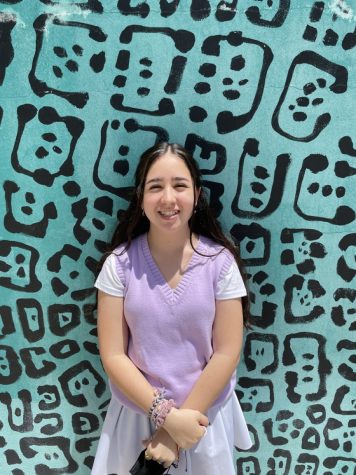 Sophia Herrera

Name: Sophia Herrera
Grade: 11
School Club/Sports involvement: Girl Up, Key Club, Interact, Newspaper
Fun Fact: I play the piano.