Spooky Sights to See This Year with This Year's Most Anticipated Costumes
Halloween is coming up very soon, and people are thrilled to be able to dress up and trick or treat again after the tragic events that happened in 2020-2022.
Dressing up is one of the best parts of Halloween; we might see many new and popular costumes this year. So many costumes to choose from, and there might be a lot of couple's costumes too, like spiderman and spider women from spiderman into the spider verse or Victor van Dort, Emily the corpse bride (from the animated movie Corpse Bride), Jack Skellington with Sally (from the nightmare before Christmas), Or Wybie and Coraline (From the Claymation film Coraline) and these are just the more popular couple costumes.      
There are a lot of people that really love Halloween and get really into it, so they sometimes make homemade costumes like we might see lots of fairies or other magical creatures. Some people love horror, and we might see classic characters like Michael Myers or Ghostface because of the gain in popularity due to the new game Dead by daylight (which is quite fun). We might see some people dressed as pumpkin heads (where they put carved-out pumpkins on their heads) and ghosts for fun pictures with friends.
Other friends' costumes we might see are the iconic duos such as Cher and Dione from clueless, Velma and Daphne from Scooby, and we might see beetle Juice and Lydia Deetz. Others could do anything from the new season of stranger things, such as Chrissy (her cheer costume), and we might also see Eddie Munson (with the hell-fire shirt he wore in the show). Another costume that we might see in Jeffery Dahmer because of the new show that had just come out, which has taken the internet by storm.
We also might see basic costumes like the devil and angel. We might see Victoria's secret angels or fallen angels. Group costumes might be a common theme this year; we might see the Scooby gang or as Dc villains like Harley Quinn, Poison Ivy, Joker, Batman, Clay face, Dr. Psycho, king shark, etc. (Specifically, from the new Harley Quinn season on HBO in 2020) or as The Heathers cast (Jason Dean, Veronica Sawyer, Heather Chandler, Heather McNamara, Heather Duke, Martha Dunnstock, Kurt Kelly, and Ram from the Comedy and Drama 1988 film).
Then we have the people that will dress up as memes like Will Smith slapping Chris Rock, Amber Heard and Johnny Depp, The Rock, and Kevin Hart. We would see so many costumes because of all the new things that have happened over the years, and everyone is going all out. This Halloween will be extraordinary and loads of fun.
Leave a Comment
About the Contributor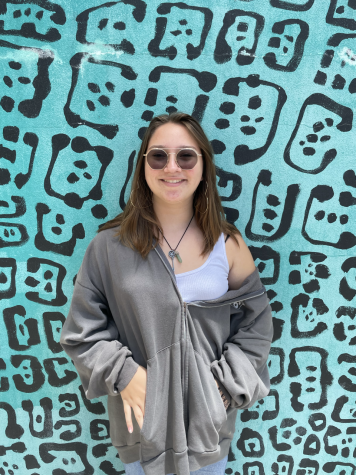 Annabelle Cotes

Name: Annabelle Cotes
Grade: 9
School club/Sports involvement: Newspaper
Fun Fact: I love crystals and spiritual beliefs.