All Your Information for Upcoming Events at CGHS… All in One Place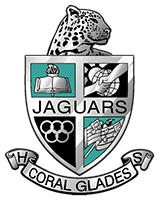 The students and staff at Coral Glades always try to find ways to engage the rest of the student population and create an air of fun that everyone can enjoy. There are so many upcoming events that sometimes can be hard to keep them all in line. 
The class of 2024 has been very active in their class sales. This month they partnered with Double Good Gourmet Popcorn in a virtual fundraiser. Starting from October 3 and running to October 7, you can use this link → https://popup.doublegood.com/s/yqd8599n ← to place the order and show your support for the junior class. 
Starting on October 10, Ms. Raff (your favorite BRACE advisor) is taking a group of 45 senior students on a three-day college tour to visit about eight colleges, starting at Florida Gulf Coast University and going all the way up to Valdosta State University, and then finishing at University of Central Florida. This trip allows students to visit some of the colleges they may be interested in and see the campus and college life firsthand. The students will receive a tour and a brief background of the school and what they offer at each school. 
The class of 2023 is organizing a kickball tournament for everyone to join. The cost to enter the tournament is $15.00 per person, and each player will receive a t-shirt to go with it. The actual event will take place at the Softball field in Sportsplex on October 28 at 3:00. All proceeds go to the Senior prom and Grad Bash. Pre-sale tickets are being sold during all lunches starting on October 4, so if you're a senior, make the team and sign up to have some fun. 
Our first school dance of the year is steadily approaching! Homecoming is Saturday, November 5, from 7:00 -11:00 at The Heron Bay Marriott. The theme is Havana Nights, and in-person ticket sales start at $65 on October 6 but then go to $75 on October 10. They are selling in the cafeteria during all lunches, so take some time out of your day and grab your homecoming tickets. You must get a permission slip in room 251; every student attending must have the form signed and filled out before purchasing a ticket. 
Leave a Comment