The Not-so-Happy Horror Movie: "Smile" Movie Review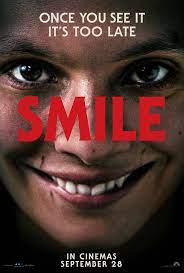 People are raving over this new horror movie: Smile. Fans all over won't stop hyping it up, the so-called number-one horror movie of the year. To top it off, the advertisement for this movie is incredibly creative. The thought and effort that made people want to watch this movie were perfect. Paramount sent actors to several live events to sit and smile very creepily. After witnessing a bizarre, traumatic incident involving a patient, Dr. Rose Cotter starts experiencing frightening occurrences that she can't explain. As an overwhelming terror begins taking over her life, Rose must confront her troubling past to survive and escape her horrifying new reality. They starred Sosie Bacon, Jessie T. Usher, Kal Penn, and more. The film follows Dr. Rose Cotter (Bacon), who must solve the mystery of a supernatural threat after a traumatic interaction with one of her patients. Smile is directed and written by Parker Finn in his directorial debut.
The director of smile promotion of this movie was incredible. They sent people out to live public events to sit there and smile. Let me tell you; people were horrified, and it then spread throughout social media. Soon people came to figure out it was all a part of the movie. Berthold, an 11th grader, says, "After having my expectations extremely high only because of how this movie was hyped up, I was not disappointed. The plot was perfect and has made my top horror movie list. Possibly the best one I've seen this year." Leandrah, junior, says, "This movie did not meet my standards of what I was expecting. It was good and had me jump out of my seat a couple of times, but it was shaped up to be the scariest movie, and it wasn't. I like the plot, but the ending was horrible" As you can see, there are many different takes on this movie… the only way to find out is if you watch it!
Leave a Comment
About the Contributor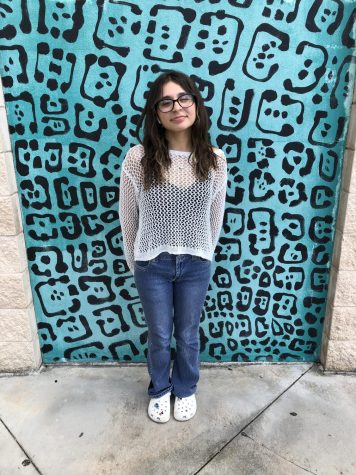 Allyssa Milian

Name: Allyssa Milian 
Grade: 11
School Club/Sports involvement: Girl-Up, Crochet, Save Whats Left
Fun Fact: I love to play soccer.