UNICEF Initiatives start at an amazing rate throughout Coral Glades
The UNICEF Club has officially started, and the organization is looking for members who would like to join and support children who are in need. UNICEF is one of the most heartwarming and helpful clubs at Coral Glades. It is a non-profit organization that tries to protect the rights of children and aid them in any way, specifically with food initiatives.
For the past 76 years, they have been working globally by spreading around the world. The club and organization are now available to join at Coral Glades. Interested members should should consider attending a meeting, as you may also be able to earn service hours for participating in the club.
Since UNICEF is a non-profit organization, they donate the collected revenue made to help starving children, provide education to help children and families, and fund advocacies. People at Glades truly believe the club is an amazing idea and that the club should be more known about throughout the entire school.
"I think that it is really good that the club exists in this school because they are trying to help children in need all around the world by supplying food and money," senior Jacobo Gallego says. "In general, I think the club's mission is an amazing idea which I support fully."
UNICEF has come to Coral Glades in search of students who would like to change the world for a child who is in need of resources. Students who are interested should go to room 166 in order to join the club, and show up to one of the club's meetings to join. Their Instagram can also be located with more information.
"I think that it is very helpful and wholesome that this club is coming together to support children and families in need" senior Vanessa Watson says.
With all taken into consideration, UNICEF is a very rewarding experience that should be brought to everyone's attention. The children that could be saved and supported due to the help of students are amazing. UNICEF is a club that should be talked about throughout the whole school.
Leave a Comment
About the Writer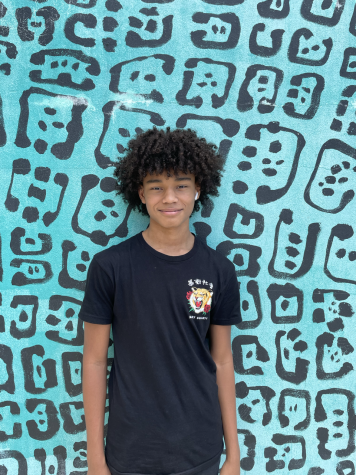 Anthony Pena, Writer

Name: Anthony Pena
Grade: 9
School club/Sports involvement: Newspaper
Fun Fact: I consider myself smart.