Students Weigh in on Prom ideas for the Class of 2023
Prom is just around the corner with not much time to plan. The main focus is to figure out the theme, as, without the theme, there is nothing to plan. The theme options include Vegas/casino, met gala, and masquerade. Many people are very conflicted, the options are very extravagant.  
In order to have a huge prom it's vital that students raise money. If the class wants to raise money, it's important that they attend the fundraisers that take place all the time. Students are given the chance since freshman year to plan their senior year. Many students don't know that when a post says: come out to support class of "22, 23, or 24," that means to come to support your graduating year and every fun event that's supposed to take place.
"I wish I knew beforehand how important it is to participate in certain school events, especially the ones that are allowing us to raise money for our graduating year," senior Sarah S states. "I'm new this school year, but it's definitely something that should be talked about more. Once you enter your senior year whatever money that was made will be used for all big events. Whatever money you need will leave you scavenging for more. The theme of vegas/casino is my favorite. It adds a dark look to outfit planning. Dark colors, mysterious dressing."
The ideas are definitely very creative and leave the students and staff to work around them to create an amazing night. Usually, people tend to have mixed negative feelings about certain choices the school makes for the event, but for this specific event, people genuinely love the ideas and are left at odds on what choice they wanna make. 
"Personally I think the options for the theme are very good and hard to choose from. If the ideas are this good for the class of 23 I'm hoping my year is as good or even better," junior Jaden Torres says.
"It seems like the big issue is money and people not coming out to support their classes. People don't understand how important it is until their senior year comes."
Supporting your graduating class is a big deal and has to be something voiced. Students coming in as freshmen are not going to completely understand why they need the money. It's up to us to let them know why you participate in these events. Prom will be a night to remember only if you allow it to.
Leave a Comment
About the Contributor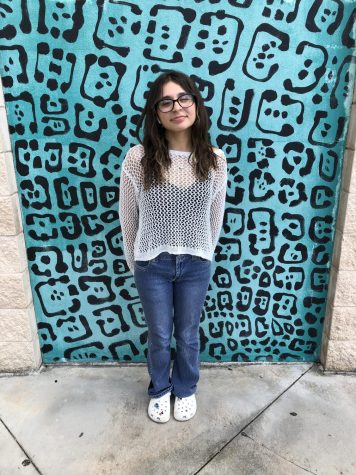 Allyssa Milian

Name: Allyssa Milian 
Grade: 11
School Club/Sports involvement: Girl-Up, Crochet, Save Whats Left
Fun Fact: I love to play soccer.