Friend-making service "Wizz" draws attention from students alike
Everyone wants to make friends. Oftentimes, it's hard to make them in person. The app Wizz allows for easy communication and friend searches regardless of the type of person the user may be.
Messaging strangers does sound terrifying. On the app, no one needs to worry about people being not what they say they are. The app has the option to verify the account to make sure that people know the person is the full truth.
Wizz has a lot of guidelines and makes sure that no one is doing anything inappropriate on the app. The app is advertised to teens and will only give you kids that are your age or a year younger, as well as one year older
Many students at Glades have the app and have said some positive and negative things about the app. "It's fun to find people with similar interests and new people to talk to" students expressed."
Although many adults and some kids can see the point of the app, many people find comfort in apps like Wizz to be able to find people just like them. It has helped some students become more open to friends and talk about the people they meet on the app.
When creating an account for the app everyone must put three pictures or more, but you would need to pay to have videos or more than three pictures. When looking at other people's profiles, anyone can message them and get to know them. If people say or send something inappropriate, they can be reported and banned from the app for their behavior.
When looking at the profiles, you can get to know some of the people who put text on their pictures talking about themselves. Some people on the app are there to make friends and some on there to be more than friends.
On the pictures, users are able to put songs into the app. Wizz has established a collaboration with Deezer to put songs on the app and get to know anyone's music taste. The app also includes questions when creating an account for others to get a feel of the person's personality before messaging them.
Furthermore, many believe that the app is fun and safe for all. It is a good app, and everyone that owns it hopes that it won't cause any problems in the future.
Whether students believe in the moderate use of social media, Wizz has definitely established a safe environment for anyone trying to increase their social life. It is important to maintain constant communication with newly-made friends in order to retain good social life and continue relationships. Luckily, Wizz allows these actions for all.
Leave a Comment
About the Contributor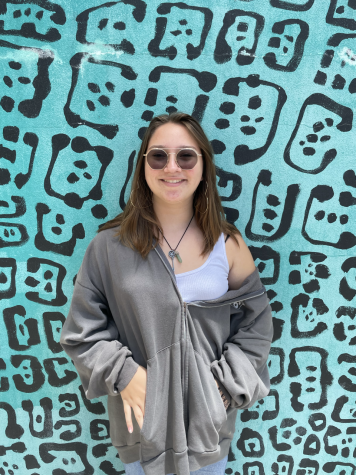 Annabelle Cotes

Name: Annabelle Cotes
Grade: 9
School club/Sports involvement: Newspaper
Fun Fact: I love crystals and spiritual beliefs.