2019 Streaming Yearbook
A Look Back at What Was Hot in 2019
As 2019 becomes a thing of the past, we'll take a look back at memory lane and talk about the most streamed music of the year and see just how many of these chart-toppers are stacked up in your Replay playlist.  And Spotify says the winners are…
"Señorita" sung by the dark-haired raven, Camila Cabello and singer-boyfriend-model-heartthrob, Shawn Mendes not only takes the cake for the most-streamed track of 2019, but it even afforded me the sight of my 79 year old grandmother jamming to it while cooking and singing …ooh la la la.  Released in June, the steamy duet has garnered 1 billion (yes, billion) streams in 2019 alone. 
2019 gave us some of the most popular and exciting music, like new rising artist, Billie Eilish. With her impossibly angelic vocals, unapologetic approach to style, and songwriting.  Her debut studio album, When We All Fall Asleep, Where Do We Go? (2019) became the best-performing album in 2019 in the US with 6 billion streams, and her "Bad Guy" track coming in second place for most streamed track with 990 million streams.  One can almost forgive her for being a Belieber.
Post Malone and all of his 67 tattoos rank in 3rd place with "Sunflower" featuring Swae Lee.  The catchy poppy-rap song featured in the popular edition to the Spiderman universe, Spiderman: Into the Spider-Verse movie, reaching nearly 7 million streams in 2019 and made him the most streamed male artist of 2019 followed by sweet carrot-top, Ed Sheeren in 2nd place, and Bad Bunny in 3rd. 
Ariana Grande also came back from a relatively quiet 2017 after the death of former beau, Mac Miller and the tragic Manchester shooting and came in 4th place for the most streamed track – "7 Rings".  Her thank u, next album came in 3rd place for the most streamed album category and quite possibly became every girl's post-break up anthem.  thank u, Ariana! The Boca Raton native also ranked in an impressive 2nd place for most streamed female artist in 2019 alongside other favorites like Billie Eilish (1st), Taylor Swift (3rd), Camilla Cabello (4th), and Halsey (5th).
Some equally amazing and exciting new artists may not have made the cut in 2019 but are sure to climb the charts like spider monkeys in 2020.  One runner up in 2019 was first timer (in streams) Selena Gomez with what some have called, her neatly sung letter to ex-boyfriend, Justin Bieber.  Her "Lose You to Love Me" track weighed in with 2 million streams by the end of 2019, two months from the track's release date. One of my favorite artists, Tyler the Creator, ranked in 25 million video streams in 2019 and placed 14th on Billboard's 100 Best songs of 2019.  Pretty impressive if you ask me. Across the globe, South Korean Asian act, BTS surpassed 5 billion streams on Spotify making them the first K-pop group to achieve that many streams on the platform.  Their track 'Fake Love' had previously attained more than 219 million streams alone. 
Streaming has become the lifeline for today's most popular music and a telltale of today's musical climate and culture.  This article was brought to you today by, well, us. Our streams matter! Happy streaming!
About the Writer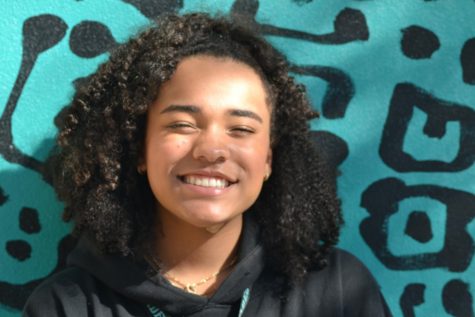 Remy Ramirez, Staff Writer
Remy Ramirez is a freshman in Coral Glades High School. This is her first year of Journalism is a Staff Writer. Her favorite hobby is creating new and...