Puerto Rico Places Protection
Puerto Rico places regulations in order to protect sports involving children
In San Juan, Puerto Rico, the leader of The Olympic committee of sports established some limits when it comes to the training of future athletes. This started because the baseball league administrator had a concern that kids may go soft and unable to compete in society. In early December a group of individuals conducted a meeting discussing commonwealth sports and to what extent they would push the limits on youth sports providers in the United States and related territories. Adriana Sanchez Pares, director of the Department Of Sports and Recreation of Puerto Rico states that this has been an issue for many years and the potential solution has been developed since 2018: Puerto Rico enacted a regulation ordering her department to create protection for minors participating in arranged sports. (The New York Times, 2020)
The first of those laws that protect minors participating in arranged sports took place in August. This was made to protect age-appropriate play, drawn from other international sports governing bodies. It states that no tournament play or keeping score before age 9, and no more than three games a week through age 16. Sanchez Pares is currently creating laws for specific sports activities such as spelling out pitch counts in baseball and the frequency of sparring sessions in boxing. Sports including tennis, wrestling and soccer are usually played by kids and those part of the Olympic program. It's up to Sanchez Pares to issue these regulations in late January, to build  a statement of rights for the youth. According to her, kids must "be handled with dignity and admiration" and have fun under the care of exceptional and dedicated trainers. The programs and coaches violating these rules would receive a penalty fee between $500 and $1,500. 
According to Que Palo! Deportes, a Puerto-Rican sports newspaper, the main reason for the invention of these laws was the death of Roberto Quiles, 15 who collapsed through a five-day Olympic basketball tournament sponsored by Jeep. His father, Roberto Quiles explained that the cause of the heart failure had not been found yet but his son had been exhausted from being playing for a whole year and the medical attention didn't reach the site on time. This caused a lot of concern and pressure on Puerto Rico and impulsed Sanchez Pares to make a change. In the United States, teenagers were playing around eight games per week between their club and school teams sacrificing family dinners and other special events.
These new regulations were made to challenge the usual order in which children are the least protected human beings in a nation's (or even state) sports environment drawn up by adults and often for adults. Wanting kids to play in  a professional manner must go by hand and hand with treating them with the same respect as an adult. It's all about spending time getting the youth model right, committing to build the base and being patient with children as they grow into their bodies and true interests.
About the Writer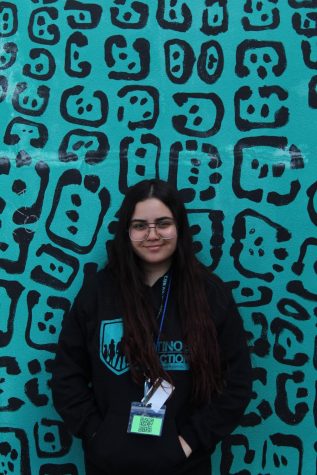 Alina Pina, Staff Writer
Alina Pina is a senior and a Staff Writer for The Prowl. This is her first year in this class and she joined because she wanted to know how to write articles....