Capturing Coachella
Students await the annual festival of Coachella
Every year, the infamous music and arts festival, known as Coachella is held in the deserts of California. As of 2020, the festival has a set date of April 10 through April 19. The festival is divided into two weekends. The first weekend consists of April 10-12, and the second weekend consists of April 17-19. With the first ever Cochella taking place back in 1999 it has always had two main categories of entertainment for the participants, the music and art festivals. Adored by thousands since then, Coachella has steadily become more and more popular since its conception.
About 4 months prior to the festival, a lineup is revealed, indicating the music artists that will perform. Many different types of artists from different genres come to perform at Coachella, which include Pop, Rock, Hip-Hop/Rap, R&B, and Electronic. The 2020 lineup includes a set of artists for each day/weekend. As the festival continues through the day, a set of big artists start to perform.
For 2020, the most awaited and ambitious artists come out last, and perform a great show. This year, one of these artists performing at Coachella is Rage Against the Machine, a famous rock band formed in 1991. The rapper Travis Scott is also set to perform at a top artist, with his latest, double platinum project (2 million sales collectively) "Astroworld", and released a pack of songs dedicated to his label, "Cactus Jack". Finally, the Pop artist Frank Ocean will also perform, as he has recently released his newest 2 singles, "DHL" and "In my room", and has done a sufficient amount of features with various music artists.  Other amazing and loved artists include Calvin Harris, 21 Savage, Daniel Caesar, Rex Orange County, Big Sean, and more. To say the least, many people love to come to Coachella to see and listen to their favorite artists, along with the fact that Coachella has many different music artists. Music artists may agree to perform for several reasons. This may be because they are off their most recent and successful album, EP, LP, or Mixtape, or they have a big enjoyment and passion for performing to their fans.
With its huge popularity throughout the United States in just the first weekend of ticket releases the event is already sold out. You can see people selling their tickets for more money than the original price due to the high demand and scarcity of tickets once sold out.
Coachella also has a very cultural and artistic audience. Around the festival, various art sculptures and artistic movements are displayed for people to look at. Coachella also has an art studio, record store, and camping activities to let the participants experience multiple types of art and expand their view of art as a whole.
Coachella seems like one of the biggest cultural festivals in the world. Many big artists have come to perform at Coachella in the past. Coachella happens every year, and many are very excited to go and explore the great and exciting activities the festival has to offer. The place has something for everyone.no matter what your preference of art or music may be, you will definitely find something to enjoy at Coachella.
About the Writer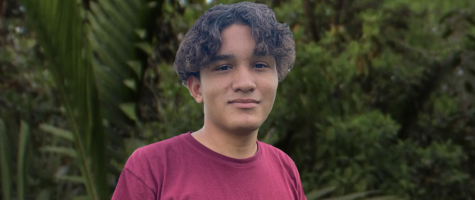 Jacobo Gallego, Sports Editor


Jacobo Gallego is a Sophomore and the Sports Section Editor for Journalism at Coral Glades High School, and was the Content Editor in his Freshman...