Peace and Love
Coral Springs designs a new sign symbolizing Peace and Love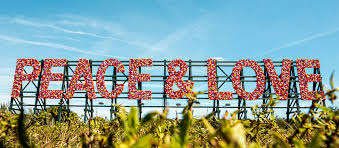 The Power of Art, an organization committed to inspiring healing after gun violence, made a recent donation to our community, to bring beauty and hope and to honor the victims of the tragic Marjory Stoneman Douglas shooting back in February 2018. The scupture stands on the corner of Sample Rd. and Sportsplex Dr., which officially opened to visitors on Feb. 14, 2020. The community art project, created by Rosario Marquardt and Roberto Behar is a super billboard, 130 feet long X 30 feet high, covered in thousands of colorful flowers spelling out the words "Peace and Love." 
    The opening ceremony took place at 3pm on Valentine's day. The event attracted and welcomed members from all the surrounding communities who were affected by the tragedy, encouraging them to bring in some light to Valentine's Day again. There was a workshop for participants to decorate and dedicate silk flowers onto the framework of the Peace and Love sign. Participants must be 12 years and older, and no artistic experience was required to participate.
Volunteers worked on the Peace and Love installation and is possible through a grant from Bloomberg Philanthropies. The beautiful structure will remain installed until May, and is expected to attract thousands of visitors. 
Photo credit: power.org
About the Writer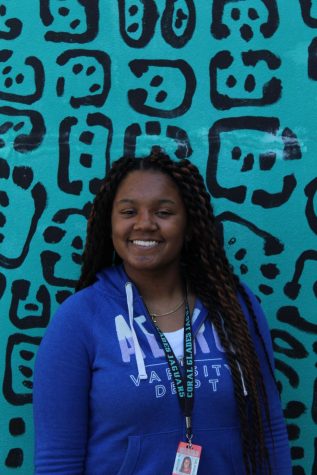 Jaylah Keen, Staff Writer
Jaylah Keen is a freshman at Coral Glades High School. This is her first year in journalism. She is a staff writer for The Prowl. She enjoys shopping,...