No one is too small to make a difference
17 year old Swedish girl protests for the cause of climate change
Greta Thunberg, a seventeen-year-old girl from Sweden, is now on her 77th week of a prolonged school strike after her decision to protest for climate change. Her idea came from the students who marched and refused to go to school because of the Parkland shooting. 
Her protest caused a global movement inspiring millions of people to do the same to help solve climate change. However, even with all the protesting and strikes, people still don't believe the severity of climate change. It is undeniably real, and needs to be fixed. If not, our planet's end is in sight. Thunberg's book, "No One is too Small to Make a Difference," goes in depth about climate change and the struggles of the young activist while promoting action. It's a good book, and has motivated many people to believe that they can make a change too.
Greta is a smart, young girl diagnosed with Asperger's. Some believe that her diagnosis inhibits her thinking, but actually it helps her see a clearer picture that not all of us can see. While traveling the world and speaking to large groups about the threat of climate change, some in the audience view her as angry. After being named Time's Person of the Year, President Trump mocked her tweeting that she "needs to work on her anger management problems" and go see a movie. Thunberg's sassy response was an update to her twitter bio: "A teenager working on her anger management problem. Currently chilling and watching [ ] a movie."  
Our emissions keep growing but to keep Earth alive we need to reduce emissions 15 percent and stay below 2 °C but that takes a lot of steps. So why aren't we reducing our emissions? Because a majority of people don't know the consequences. We need to inform people and act now because according to the IPCC (International Panel on Climate Change), we have less than 12 years to undo our mistakes. Many scientists fear we won't be ready in time and will anyway be impossible to deliver at the scale assumed. We need to push on the people with power these facts because if we don't then we won't be able to fix our mistakes.
Climate change is happening now and even though we may not feel it, it is packing heat. No other current challenge can match how rapid our carbon budget is dissipating. We should not ignore the signs. We must make our planet a safe place for our children and grandchildren to live in.
About the Writer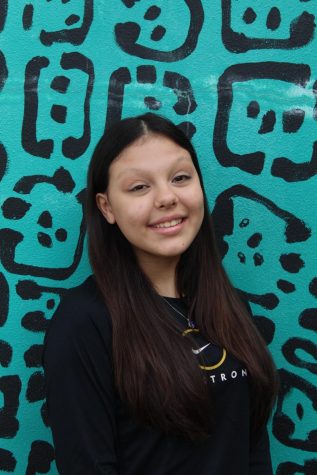 Emma Mandelbaum, Business Manager
Emma Mandelbaum is a Sophomore at Coral Glades. She is the business manager for newspaper and loves having a fun time with friends and family. She's interested...