Save What's Left
Save What's Left is a club dedicated to keeping Coral Glades and the environment clean and healthy. Club members take part in fun activities to take care of our planet and the animals living on it. If you want to make new friends, take part in preserving nature and score more service hours, Save What's Left is the place for you.
A major issue is the act of littering, trash often ends up on the outside floor, ocean and nature in general when people throw it away incorrectly. This litter can greatly affect our ecosystem. Trash left in the ocean can alter habitats by slowly decaying them, this puts the animals that rely on these habitats at risk. Smaller garbage such as plastic pieces are eaten by wildlife that don't know any better, this affects their eating habits and can end up killing them. Plants are affected as well, litter can contaminate the soil and compromises the plants. One of the goals at Save What's Left is avoiding these scenarios. While taking care of the school garden, members make sure to dispose of any garbage in the surrounding area. One activity members can take part in for service hours is beach cleanups, one was already held on September 18th. While there, volunteers walk around the beach and collect garbage such as cigarette butts, plastic caps, wrappers and more to make sure the area and the animals that occupy it are safe and healthy.
10th grader Sophia Herrera believes that the club is good for students because it's a good service hour opportunity and has good people as members. They say "I think this is a good club because we are starting anew and improving the environment at school, I think it's very important.
As mentioned previously, another club activity is taking care of Coral Glades garden. So far they've pulled out piles of weeds and trimmed away some overgrown plants. While taking care of the garden students were able to interact with a few animals in the plants, such as butterflies and frogs. Sophia enjoyed participating in the garden cleanup, "I de-weeded the garden and I found it very hot but it was worth it because it looked great afterwards."
Club officers are planning more events and activities for members to take part in. Their meetings are every Wednesday at room 260 and start at 3pm. If you're interested in the club and their future events, follow their Instagram @swl.cghs for more details
Leave a Comment
About the Writer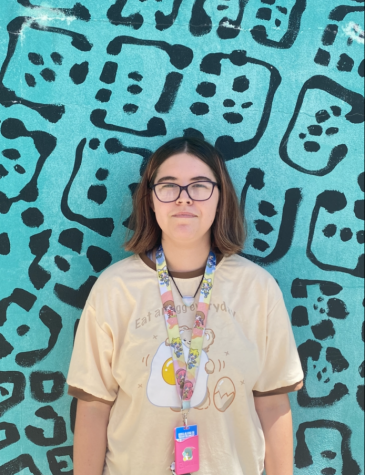 Audrianna Bohacek

Name: Audrianna Bohacek
Grade: 10
School club/Sports involvement: Save What's Left, Newspaper
Fun Fact : I make homemade bracelets.